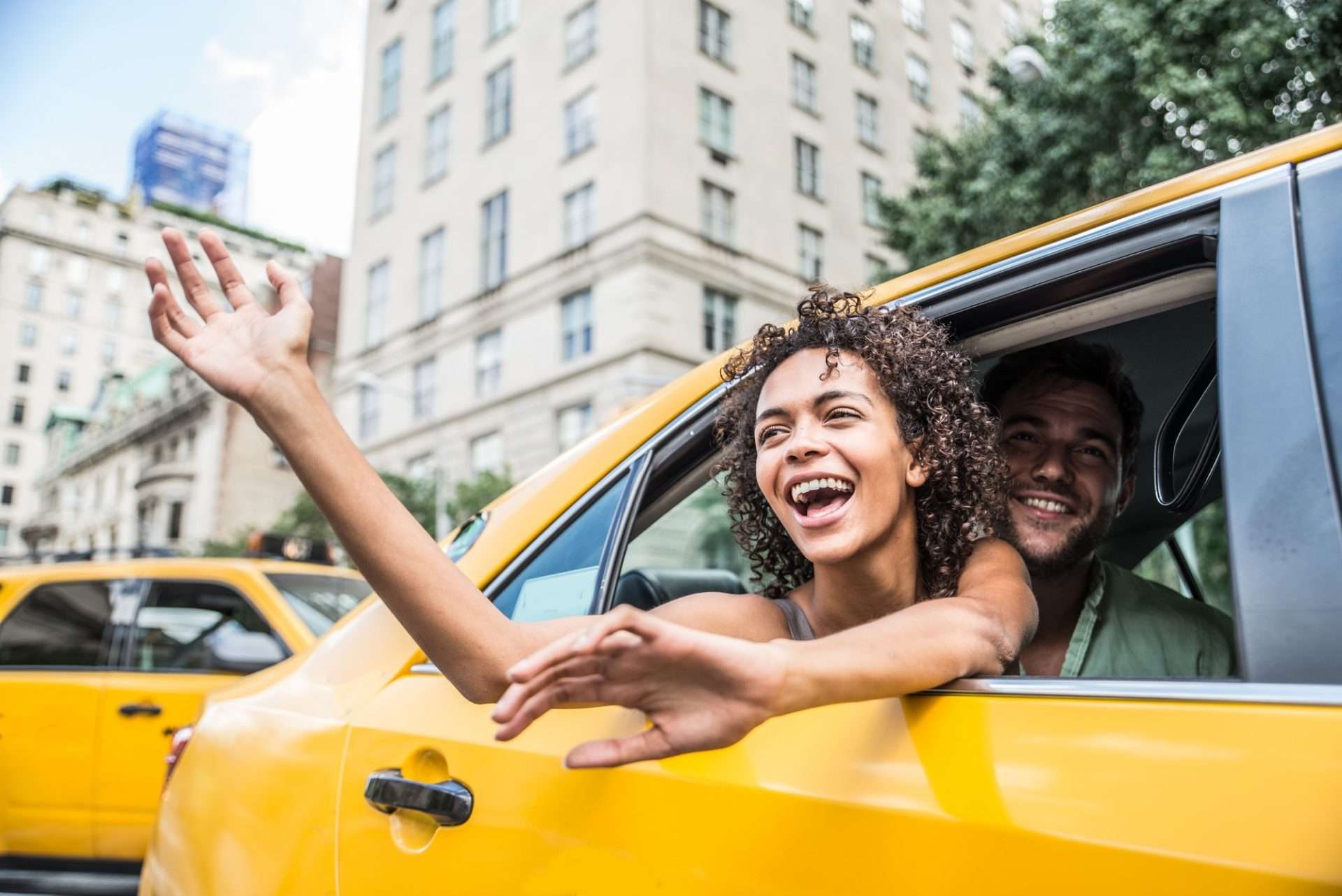 With Bolt Cabs, you'll receive top-notch, reliable taxi services in Airdrie. We offer 24-hour, seven-day-a-week air taxi services at affordable rates to and from Airdrie. Providing a reliable and high-quality taxi service in Airdrie is our priority. There are more than 40 taxi cabs operated by Bolt Cabs, and each vehicle is equipped with a mobile debit machine and an easy-to-use terminal. As a result, Airdrie taxis accept cash, credit cards, debit cards, Visa cards, and MasterCard cards. Among the top taxi companies in Airdrie, Balzac, Crossfield, and Carstairs, Alberta, is Airdrie Bolt Cabs.
When it comes to elite cab services in Airdrie, Bolt Cab is your most reliable option. We provide a higher level of service than other Airdrie taxi companies. The corporate taxi services in Airdrie provided by Bolt Taxi are exceptional and reliable. Additionally, Airdrie Cab uses the most advanced technology available in the taxi industry. No matter how much snow falls, Airdrie cabs are always ready to take you to your destination. Airdrie cabs can be booked 24/7 by calling our Airdrie taxi phone number. 
ADVANTAGES OF

CHOOSING

AIRDRIE BOLT CABS?
Every member of Airdrie Bolt Cabs strives to provide the best possible
customer experience, from our drivers to our call center staff.
If you want to get to your appointment on time, you can rely on the Airdrie taxi service. Our taxi service in Airdrie can pick you up and drop you off at the airport. It is our top priority to provide you with a quality Taxi Service Airdrie that surpasses your expectations. It is easy for residents of Airdrie to get around the city by taking a taxi. Airdrie cab companies' main goal is to get you from one place to another without getting stuck in traffic. Airdrie Cab Service offers short wait times and serves the whole area surrounding Airdrie, Alberta. Have you been to a distant area, or do you need a long-distance ride? You do not want to get stuck with rideshare services or feel left out when your taxi does not arrive. We recommend using a taxi company that is trusted and preferred by our company.
Payment methods
As a convenience to our customers, we accept credit cards. All major credit cards and debit cards are accepted.
Customer satisfaction
Bolt Cab Association is dedicated to customer satisfaction. We welcome people with mobile aids, wheelchairs, or guide dogs
Corporate service
Each customer receives superior service from Bolt Cab. Our 24-hour service and competitive rates make Bolt Cab the best choice when traveling to and from the airport.
Advanced booking
You can book your cab days or weeks in advance with Bolt Cab. Automatically, the computer dispatches a cab to take you wherever you need to go.
When looking for transportation, you should hire a reputable taxi company in Airdrie, AB. A hallmark of this company is providing safe and rapid transportation. At times, traveling can be stressful, especially if you are not able to take your time. Similarly, unexpected delays and weather changes can completely disrupt your schedule at airports. As a result, we offer quality airport transportation in Airdrie, Alberta. We will be ready to take you or pick you up whenever you need us at the airport. Since we know you cannot miss your flight, we make sure you arrive on time. We also provide airport taxi services to nearby towns in addition to Airdrie, Alberta.